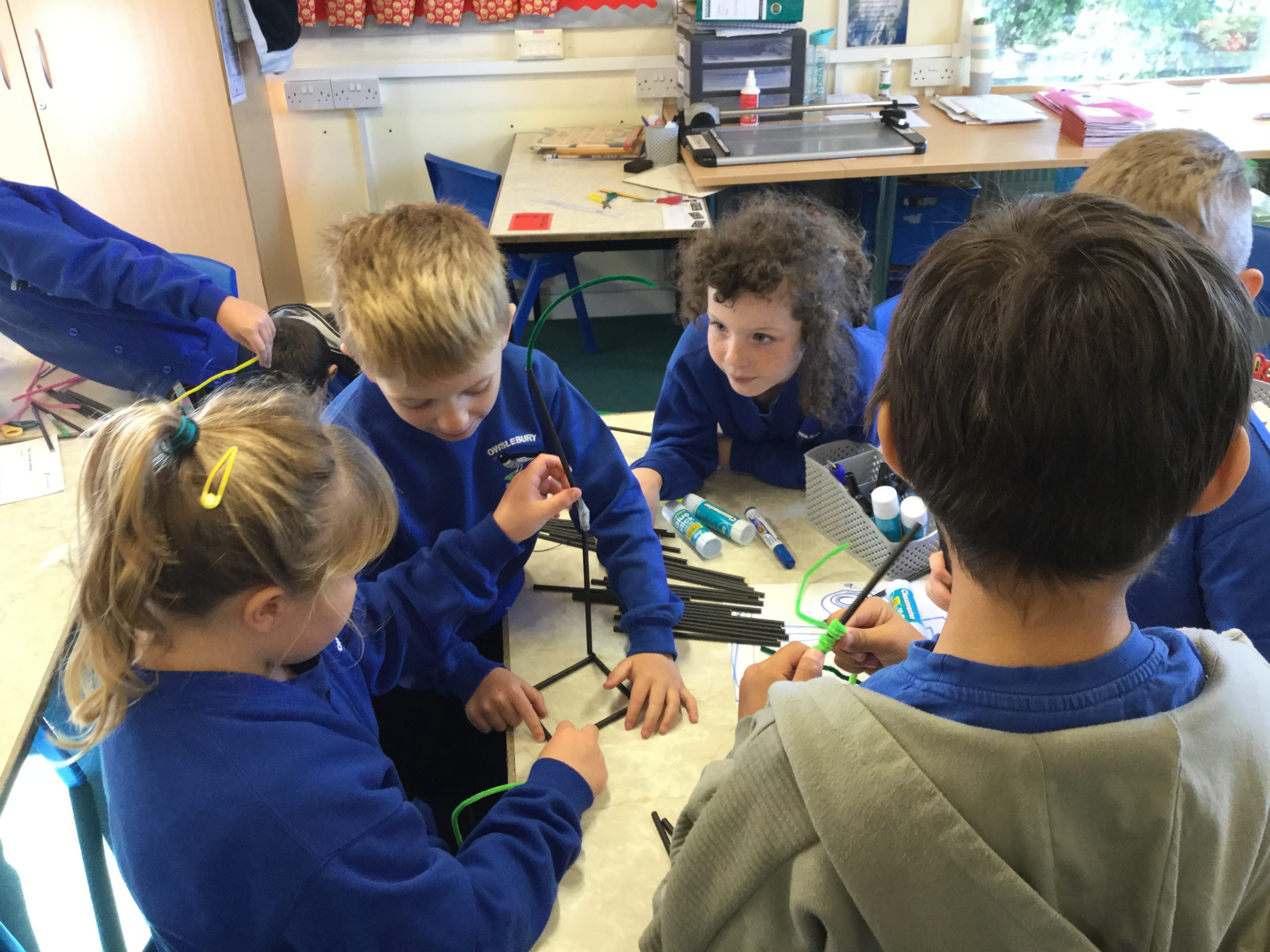 The Aquila team has recently visited Owlesbury Primary School to talk to the children about STEM, presenting to the entire school from Year R up to and including Year 6.
The educational visit is just one initiative driven by the STEM group at Aquila, having already held a week of work experience earlier in the year.
Aquila's aim was to explain about STEM; putting the topics into practical terms allowing the pupils to engage with, and most importantly, get them excited about STEM subjects. One of the best ways to demonstrate the value of STEM subjects is to draw on the enthusiasm and expertise of people who use STEM every day in their work and so Aquila's three enthusiastic team members explained a bit more about how STEM is applied in their roles, from engineering and project management, to the the commercial team.
Using year group-specific tasks, and following the presentation, the pupils spent the afternoon in small teams building towers out of materials Aquila had brought along.
Catriona Simpson, Bid Manager, Aquila Nuclear Engineering, said:
"We wanted to see how creative the pupils could be; the brief for each group was slightly different but all had a clear objective. We also added an element of competition to the task for a little extra motivation.
The younger pupils were tasked with making a tower out of spaghetti and plasticine; their objective was to make the tallest tower in their group. The remaining pupils, from Year 3 upwards, had different materials and had the objective of making the tallest tower. However, they were also tasked with ensuring their structure was strong enough to support the weight of an item, and we asked them to think about how the structure would hold the item, for example a hook or platform.
We were so impressed with all the pupils and the energy and creativity they displayed. They all showed great resilience, as in many cases their first idea didn't work the way they imagined so they needed to change their designs.  And, so importantly, they all worked together in their teams with everyone having an important role and sharing their ideas."
The afternoon was certainly enjoyed by the Aquila team, the pupils and the teachers alike, and Aquila hopes to have inspired the pupils to keep working on their STEM subjects.