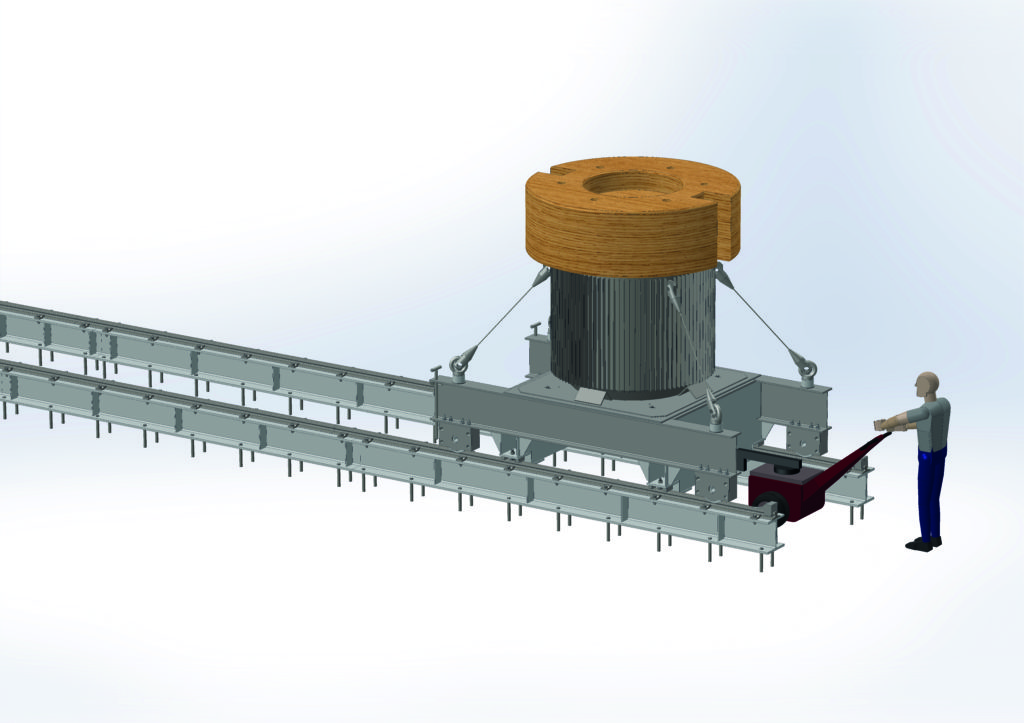 Category: Transport and Packaging
Status: Complete
Client: Imperial College London
For more information:
Aims and Objectives
The scope for Aquila was to design, manufacture and install, a flask trolley and rail system to transport the fuel from the CONSORT at Imperial College London.
About the client
For almost 50 years, the Imperial College London CONSORT reactor, provided facilities for the University and other educational institutions in support of teaching and research, in many fields of nuclear science and technology such as reactor physics, reactor engineering, neutron physics, solid state physics, radiochemistry and activation analysis. The reactor was shut down for the final time in December 2012, in preparation for decommissioning.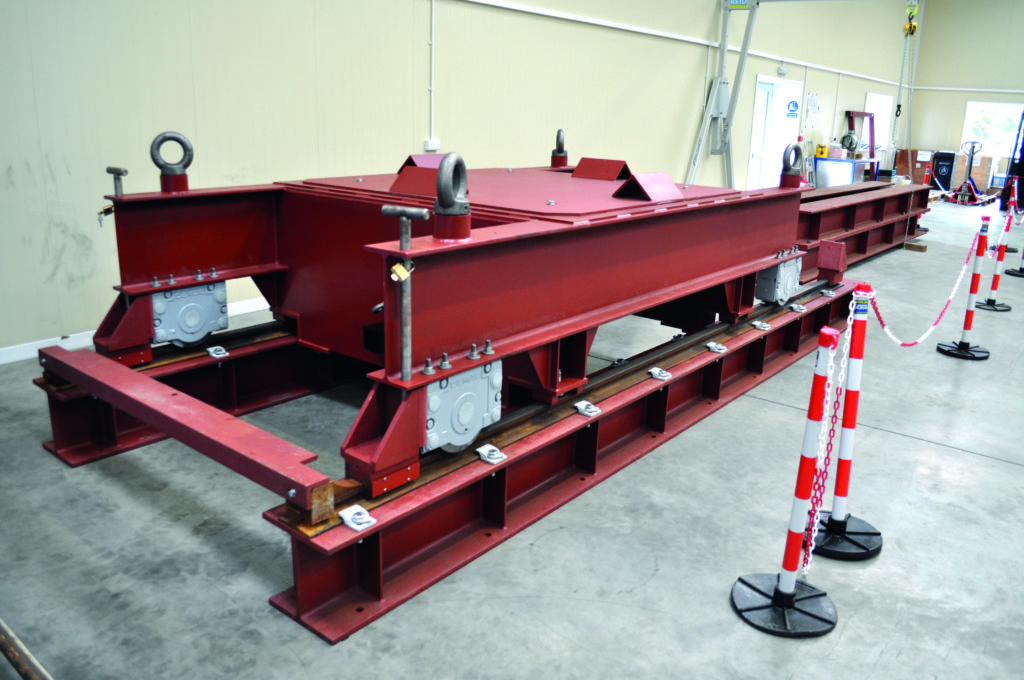 Project Overview
Aquila, received the contracts to design, manufacture and install, a flask trolley and rail system. The 28 tonne flask was supplied by AREVA to defuel the ICL CONSORT reactor.
Finite Element Analysis (FEA) was employed to design the trolley and rail system under normal and Seismic load conditions. Due to the high forces involved, Aquila also assessed existing ground conditions and provided a load spreading solution together with a reinforced concrete apron.
Summary
Once again, Aquila employed Commercially Off The Shelf (COTS) components wherever possible and integrated them into the bespoke design. Being a fuel transfer activity, the QA and validation criteria were to the highest level.