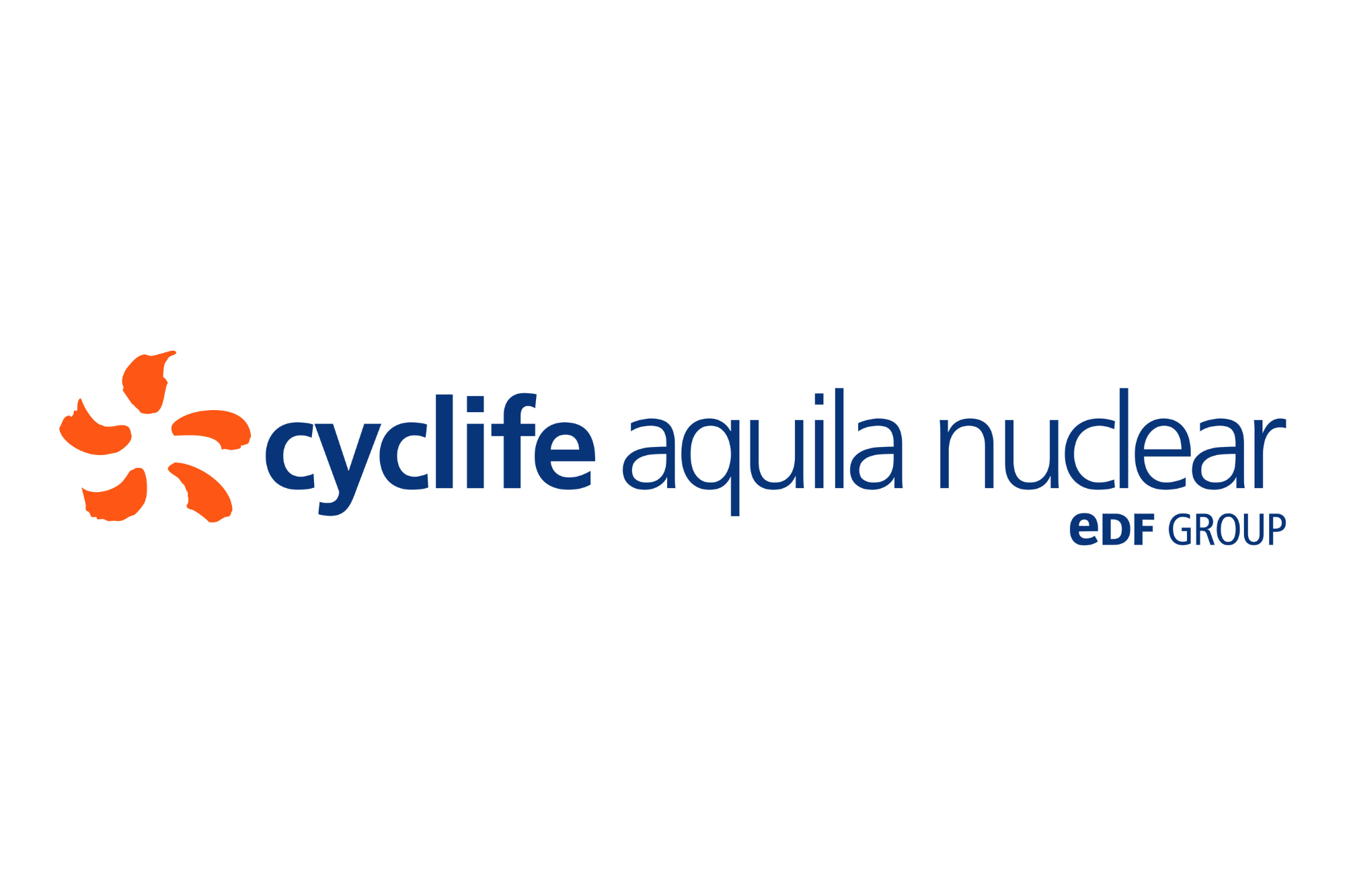 Aquila Nuclear Engineering Ltd announces name change to Cyclife Aquila Nuclear
Aquila Nuclear Engineering Ltd has announced it will be rebranding to become Cyclife Aquila Nuclear, effective 01 June 2023. Having joined the Cyclife EDF Group in December 2021, the name change reflects the business being recognised as part of the prestigious Cyclife and EDF brand.
With its already stellar reputation in the nuclear industry, both in the UK and mainland Europe, the new Cyclife Aquila Nuclear brand will further support the business in being recognised as a key player in an international brand.
While the company name and branding is changing, its dedicated team, ongoing projects, and core values will remain unchanged. Operating from its Hampshire headquarters in Twyford, Winchester, Cyclife Aquila Nuclear is proud to have recently secured a 10-year lease for additional office space on site, as the company continues to grow and expand its operations. The company is committed to delivering its large array of projects from the decommissioning of nuclear sites through to nuclear medicines
As strong supporters of local grassroots sports and community projects, Cyclife Aquila will continue its volunteer work alongside Winchester City Council and ActiveMe360 and is looking to support more community projects over the coming months.
Dave Barker, CEO, and founder of Cyclife Aquila Nuclear said:
"We believe that our company's name change is a testament to the high esteem in which our organisation is held and serves as a clear indicator of the support and investment we have received since our acquisition by EDF in 2021. I am truly impressed by the professionalism displayed by the Cyclife Aquila team and the outstanding reputation we have earned within the nuclear industry. As part of Cyclife / EDF, we are proud to be associated with such esteemed entities and eagerly anticipate the prospects of continued growth and achievement. Even during our due diligence process the executive team at Aquila recognised that the EDF Cyclife group aligned with our values which is to be elite and ethical in everything we do".
Estelle Desroches, Cyclife Group CEO said:
"By creating the Cyclife Aquila Nuclear identity, we wanted to symbolize the successful integration of Aquila into the Cyclife group, and the synergies already built up around the skills and expertise of our subsidiary, which contribute fully to our integrated dismantling and waste treatment and recycling service offering.  It is with pride and confidence that we enter this new phase together".
Cyclife Aquila Nuclear
Cyclife Aquila Nuclear offers Engineering Solutions in the specialist areas of Glovebox Technology, Shielded Facilities, Remote Handling Systems and Transport and Packaging to the following nuclear markets- decommissioning, new build, defence, science, and medicines.
Cyclife UK
Cyclife UK provides integrated decommissioning and waste management services comprising consultancy, engineering, site project implementation and waste treatment services, principally in the UK.
Cyclife
Cyclife is a subsidiary of the EDF Group dedicated to the dismantling of nuclear facilities and the management of radioactive waste. It combines industrial waste treatment sites in the United Kingdom, Sweden and France with advanced engineering capabilities through its subsidiaries Cyclife Engineering, Graphitech and Cyclife Digital Solutions, which enable it to offer its customers a wide range of complementary services in Europe.
Media Enquiries
For media enquiries, please contact:
Olivia Tant
Marketing & Communications
Email: otant@cyclifeaquila.com