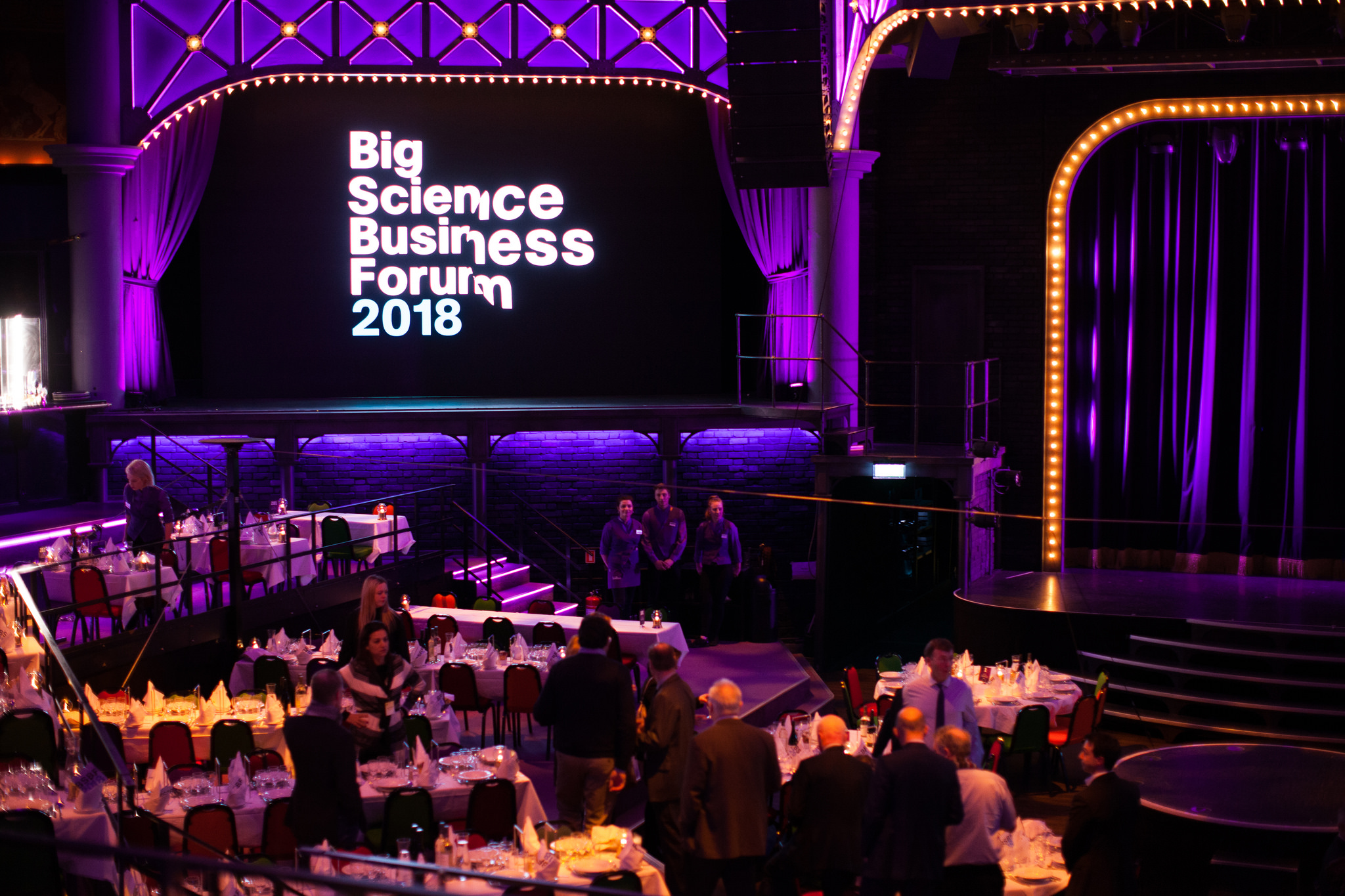 Aquila Nuclear Engineering Ltd, part of the Calder Group, the £178m pan-European engineering group, has attended the inaugural Big Science Business Forum (BSBF) in Copenhagen, Denmark, following an invitation from the Science and Technology Facilities Council.
Held on 26-28 February 2018 in Copenhagen, the Big Science Business Forum brought together nine of the world's largest research facilities and 1000 scientists, engineers, business executives and government officials from 29 European nations. The event focused on the commercial opportunities available to European industry, with procurement opportunities and orders worth more than EUR 12 billion.
Organised by CERN, EMBL, ESA, ESO, ESRF, ESS, European XFEL, F4E and ILL, a further nine Big Science organisations joined the conference, resulting in 18 of the world's most advanced Big Science organisations coming together, all under one roof.
All these Big Science facilities and organisations require high-tech solutions and provide great innovation and growth opportunities for private companies, like Aquila Nuclear Engineering Ltd, a specialist in the nuclear engineering field.
Drew Corbett, Nuclear Business Development Manager, Aquila Nuclear Engineering Ltd, said:
"We were delighted to have been invited to the very first Big Science Business Forum. The event provided an unparalleled insight into Europe's Big Science projects, detailing potential commercial opportunities, allowing direct access to Industrial Liaison Officers and facilitating dialogue between a wide range of supply chain contributors from across the world.

This forum proved an excellent platform to share Aquila Nuclear Engineering's experiences and capabilities, as we look to increase awareness of our services, internationally. We now look forward to developing the relationships initiated at the event and attending the next BSBF!"