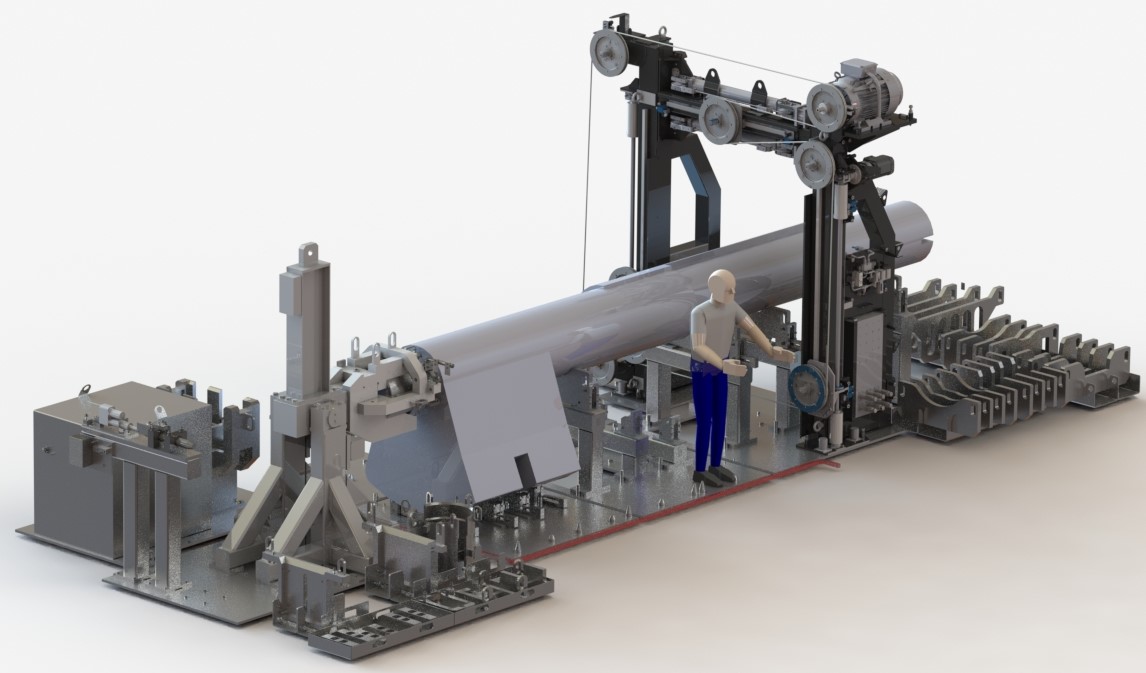 Category: Remote Handling
Status: Complete
Client: UKAEA
For more information:
Aims and Objectives
The project brief was to design, manufacture, test, install and commission remotely operated size reduction equipment in the Active Cells of the European Spallation Source (ESS) in Sweden. The objective of the ESS Active Cells is to size reduce, store and enable subsequent shipping of radioactive material that will be produced as a by-product of the ESS research operations.
About the client
The ESS is one of the world's largest scientific and technology infrastructure projects. It is funded by a European Research Infrastructure Consortium (ERIC), to fulfil an international requirement for a high-energy neutron source for scientific and engineering research.
The United Kingdom Atomic Energy Authority carries out fusion research in the UK on behalf of the UK Government and manages various projects, including the JET fusion project on behalf of the European Union.
The UKAEA has been engaged by the UK's Science and Technology Funding Council to supply significant parts of the ESS Active Cells, as part of the UK's in-kind contribution to the ESS ERIC. The Remote Applications and Challenging Environments (RACE) team at UKAEA are leading the delivery of the ESS Active Cells.
Project Overview
The ESS Active Cells will size reduce (predominantly by cutting), store and enable subsequent shipping of radioactive material that will be produced as a by-product of ESS research operations. Human access to the Active Cells is highly restricted; all operations and maintenance must be undertaken remotely using robotic handling systems.
In order to size reduce by-product, a cutting station was required that can receive, support and size reduce all variations of byproduct created.
Aquila's Shaft Cutting Station resides in the ESS Active Cells and receives a range of activated components associated with the Target Station monolith. The system allows these components to be received and orientated for cutting and size reduction operations. The equipment allows the components to be safely supported and cut in a series of predefined locations. The sized reduced sections are placed in a waste transfer container and removed remotely for disposal using the 115 Tonne capacity rail mounted Waster Transfer System.
Summary
Aquila was engaged by UKAEA to deliver the full turnkey solution. Through collaboration and pragmatic working practices we developed a cost-effective solution for the ESS. This project is a good example of innovative working to employ proven industrial technology into a more challenging environment.