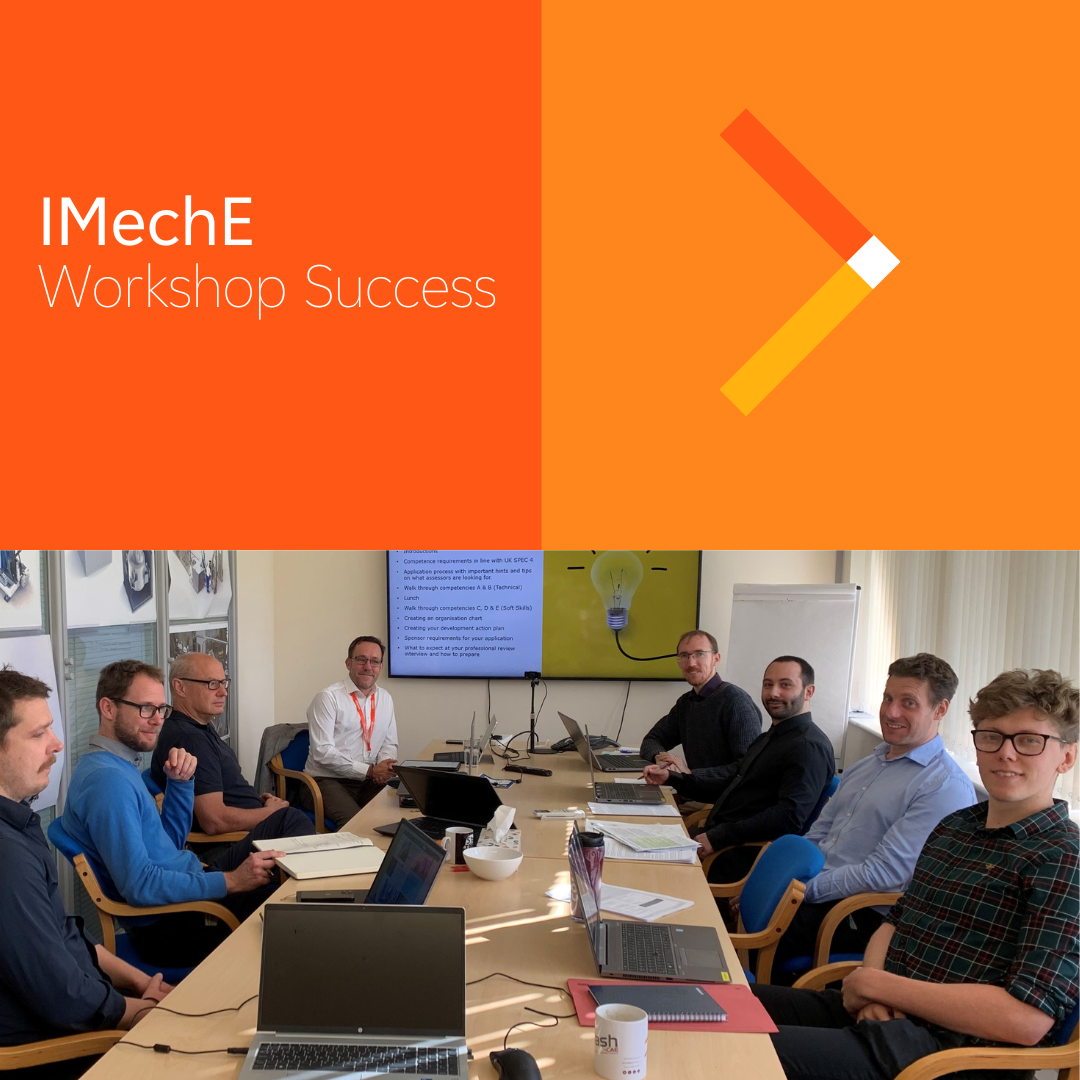 Professional Development Workshop Success with IMechE
On Wednesday the 9th of August, Aquila hosted Steve Acott, our local Membership Development Manager for the IMechE to conduct a workshop focussed on Professional Registration Applications. Seven of our mentees attended to understand more about what is needed for the perfect application, a key step in becoming Professionally Registered with either the IMechE, IET or NI. In the workshop, Steve clearly explained each engineering competency, listing some examples and outlining the best approach to structuring answers to questions within the application forms. Additionally, Steve also provided individual feedback and guidance on mentees existing answers, allowing them to go away and tailor their answers to the questions more appropriately.
The workshop was invaluable, with lots of positive and constructive discussions taking place during the session. As a result of the workshop, attendees can now confidently complete their applications so that they can apply to become Professionally Registered. I am looking forward to working closely with Steve in the future to help support mentees complete Career Learning Assessments, and Interview Training for those who attended the workshop. A big thank you to Steve and all those who attended the workshop – the expertise and quality of work at Aquila clearly left a great first impression with Steve!
Here is what some of mentees had to say about the workshop:
'Thank you to the Cyclife Aquila professional development scheme and Steve Acott for running the IMechE Application Workshop, I found it extremely useful. Steve ran an engaging session, providing lots of feedback and helpful advice. It has given me the information and confidence to finally finish my chartership application ready for submission.' Geoffrey Sherwood, Mechanical Design Engineer.
'I thought Steve Acott was very clear and concise about what was required for chartership which was enjoyable and helped my understanding. He provided easy to understand examples of the chartership forms giving some great advice in filling them in. He also elaborated on the process for chartership including the interview process and what we a likely to expect moving forward. During the Aquila tour Steve also showed great interested in the type of engineer and equipment Aquila produces.' Duncan Metcalfe, Principal Engineer.