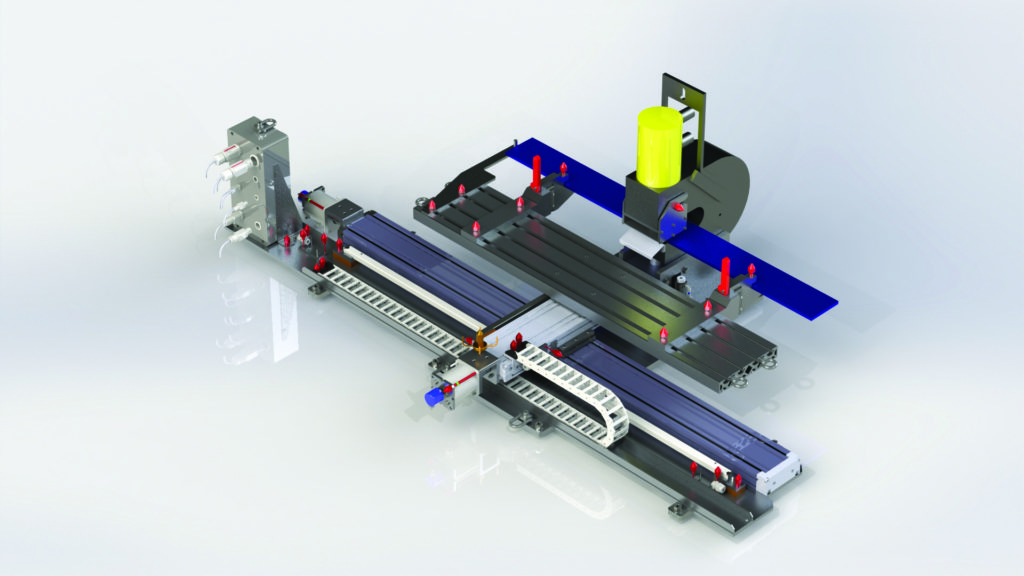 Category: Remote Handling
Status: Complete
Client: National Nuclear Laboratory (NNL)
For more information:
Aims and Objectives
The objective of the project was to design and manufacture a remotely operated XY punching machine which would be employed to obtain irradiated samples for further analysis, including the mechanical and chemical properties. 
About the client
The National Nuclear Laboratory (NNL) operates a number of facilities offering research, development and consultancy services to the nuclear industry. At the Sellafield site, the NNL Windscale Laboratory operates a range of radiation shielded facilities where nuclear materials are processed and examined. Services include Post Irradiation Examination (PIE) of nuclear fuel and irradiated material, radioactive waste handling and material analysis and testing.
Project Overview
Aquila was contracted to design, detail, manufacture and works test, a remotely operated XY punching machine, including the in-cave and out-cave service connections and operating system hardware.
HAZOP – In the first instance, Aquila prepared a design risk assessment, HAZOP 1&2 report, layout drawing and general arrangement.
The design was based around a hydraulically operated power pack capable of punching material up to 5.5mm thick.  The unit was designed to be able to be stripped down and exported out of the cell for maintenance if necessary.  NNL provided the operator free layout for integration into the control system panel.
Summary
This project again reflected the Aquila practice of pragmatic design during tender which not only gave NNL confidence in our understanding of the scope but also allowed for safe fixed price solution.