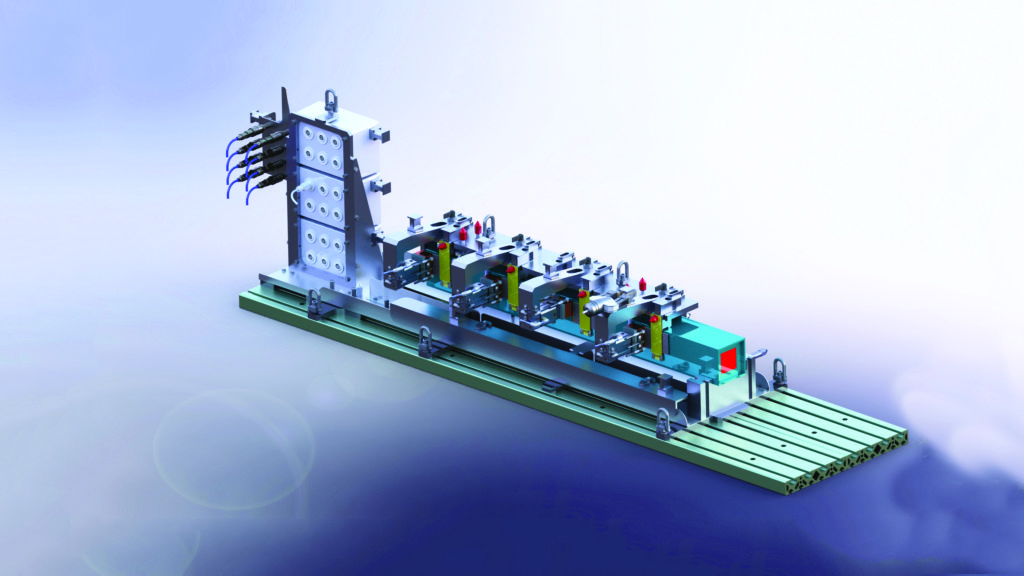 Category: Remote Handling
Status: Complete
Client: 
National Nuclear Laboratory (NNL)
For more information:
Aims and Objectives
Aquila was awarded the contract to design, supply and factory test the Posting Port for the Berkeley Intermediate Level Waste (ILW) Project. The Posting Port is a system that provides a contained environment that allows the reprocessing of packaged waste from the active vaults, prior to being stored in Ductile Cast Iron Containers (DCICs).
About the client
Cavendish Nuclear offers experience and specialist knowledge across all aspects of the nuclear energy life cycle, from design and build, through operations and maintenance, to decommission, waste management and remediation.
Project Overview
The Residual Stress Rig comprises the following parts:
The Strain Gauge Frame
The Strain Gauge Application Frame
The service umbilical
The Data Acquisition System
The temperature and pressure control system
The Residual Stress Rig is used to apply strain gauges to precise locations on one side of a component, which will later be cut through at the opposite side to release stress within its structure; that stress will be measured as strain. The component will be located within a shielded facility where 'hands on' operation is not possible. The application of the strain gauges will be done remotely. 
It is intended to mix and apply the strain gauge adhesive, outside the shielded facility. This therefore necessitates that the strain gauges, with the adhesive already applied, are accommodated within a structure (strain gauge frame), which is then transported through the facility and into location. Once there, the component is lifted on to the strain gauge frame. The frame will be precisely aligned, thus placing the strain gauges at the correct position relative to, but not touching, the component. At this stage, the component will be secured to the strain gauge frame, such that it is stable but unclamped thus preventing unmeasured stress being introduced into it.
The attachment of the strain gauges is achieved using a strain gauge application frame that consists of a number of air actuators, incorporating a pressure pad and heater within a holding framework. The strain gauge application frame is latched to the strain gauge.
Summary
The functional design specification provided by NNL, was reviewed and interpreted by the Aquila engineers during the invitation to tender. Aquila provided a fully costed 3D design with the bid and subsequently, secured the contract.